In today's fast-paced digital world, owning a new iPhone can be an exciting and empowering experience. With its cutting-edge features and user-friendly interface, an iPhone 14 offers endless possibilities for communication, entertainment, and productivity. In this comprehensive guide, we'll walk you through the step-by-step process of setting up and effectively using your new iPhone 14 pro max. From initial setup to optimizing your device's performance, this article will equip you with the knowledge you need to make the most of your new device.
Preparing for Setup Your New iPhone
What you'll need:
Your new iPhone
A Wi-Fi network (or cellular data service)
Your Apple ID and password
(Optional) A backup of your old iPhone
Before diving into the setup process, it's important to gather everything you'll need. Ensure you have a stable Wi-Fi connection, your Apple ID and password, and any relevant personal information handy. You'll also want to back up your previous device's data, if applicable, to seamlessly transfer your content to your new iPhone.
Step-by-Step Setup Process
1. Unboxing and Powering On the iPhone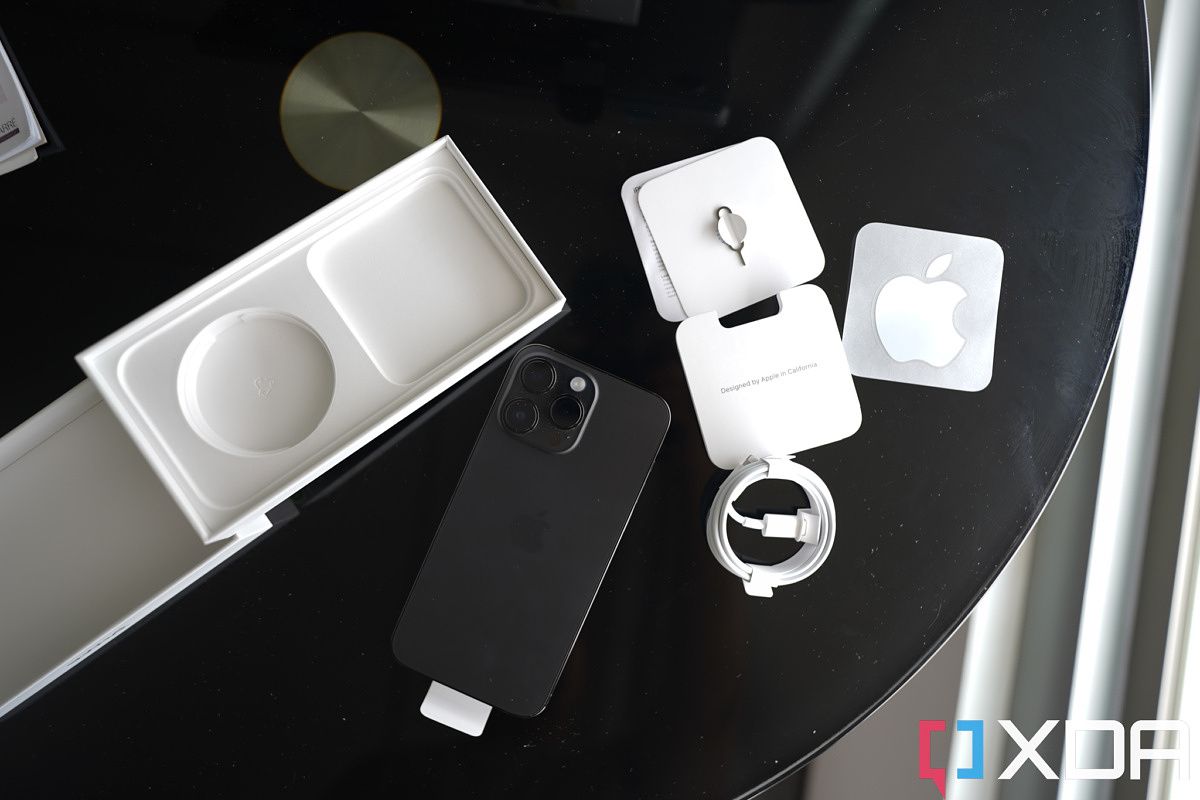 Once you've unboxed your new iPhone 14 or any version do you have, press and hold the power button until the Apple logo appears on the screen. Follow the on-screen prompts to select your language and region.
2. Connecting to Wi-Fi and Apple ID Setup
Connect your new iPhone to a Wi-Fi network to proceed with the setup. Next, sign in with your Apple ID or create a new one. This ID will be essential for accessing the App Store, iCloud, and other Apple services.
Read: How to create a new Apple ID
3. Data Transfer from your old Phone
If you're upgrading from an older iPhone, you can use the "Quick Start" feature to transfer your data wirelessly. Alternatively, you can restore from an iCloud or iTunes backup if you have one.
read: Use Quick Start to transfer data to a new iPhone or iPad
4. Face ID or Touch ID Setup
Modern iPhones offer enhanced security through Face ID or Touch ID. Follow the prompts to set up facial recognition or fingerprint scanning, adding an extra layer of protection to your device.
Read: Use Face ID on your iPhone or iPad Pro
5. Customizing your iPhone Settings
Personalize your iPhone 14 or iphone 14 pro max by customizing settings such as display brightness, notification preferences, and accessibility features. You can also enable features like "Dark Mode" for a more comfortable viewing experience.
Read: Use and customize Control Center on iPhone
Exploring Essential Features
1. Navigating the Home Screen
The home screen is your gateway to all your apps and functions. Tap icons to launch apps, and use gestures like swiping up to access the Control Center for quick settings.
Read: Gesture, swipe, and press to navigate your iPhone 13 and other Face ID models
2. Installing Apps from the App Store
Visit the App Store to explore and download a wide range of apps that cater to your interests and needs. From productivity tools to entertainment apps, the App Store has it all.
Read: Download apps and games on your iPhone or iPad
3. Managing Notifications
iOS offers robust notification management. Access the Notification Center by swiping down from the top of the screen. Customize how and when you receive notifications to avoid distractions.
4. Using Siri
Siri, Apple's voice-activated assistant, can help you perform tasks hands-free. Simply activate Siri by saying "Hey Siri" or holding down the side button, then ask your question or give a command.
Read: Use Siri on iPhone
Optimizing Performance
1. iPhone Battery Life Management
To ensure your iPhone's battery lasts throughout the day, consider activating "Low Power Mode" or adjusting settings that consume excessive power. Regularly check battery usage in Settings to identify power-hungry apps.
2. App Management
Keep your device running smoothly by managing your apps. Delete apps you no longer use and organize your home screen for easy access to your favorites.
3. Software Updates
Regularly update your iPhone's software to benefit from the latest features, bug fixes, and security enhancements. Go to Settings > General > Software Update to check for available updates.
Now that your iPhone is set up, you can start using it. Here are a few things to try:
Make a phone call
Send a text message
Browse the web
Take a picture
Use an app
Tips:
If you're not sure how to do something, you can always ask Siri for help.
There are a lot of great resources available to help you learn how to use your iPhone. You can find tutorials online, in the Apple Books app, and in the iPhone's Settings app. You can ask us by comment selection.
Have fun! The iPhone is a powerful and versatile device. There's a lot to explore, so take your time and find out what it can do.
Here are some additional tips for setting up and using your new iPhone:
If you have an old iPhone, you can use Quick Start to transfer your data and settings to your new device. This is a quick and easy way to get up and running with your new iPhone.
If you don't have an old iPhone, you can still set up your new iPhone 14 pro max by manually transferring your data from a computer. This is a bit more time-consuming, but it's still a good option.
Once you've set up your iPhone 14, be sure to explore the Settings app. This is where you can customize your iPhone's appearance, security settings, and more.
There are a lot of great apps available for the iPhone 14 pro max. You can find apps for just about anything, from games to productivity tools.
If you have any questions about using your iPhone, you can always contact Apple support. They're available 24/7 to help you with any problems you might have.
Conclusion
Congratulations! You've successfully set up and familiarized yourself with your new iPhone. By following this comprehensive guide, you're well-equipped to make the most of your device's capabilities. From navigating the home screen to optimizing performance, your iPhone is now a powerful tool that seamlessly integrates into your daily life. Embrace the endless possibilities it offers, and remember, the more you explore, the more you'll discover how your new iPhone can truly transform your digital experience.
Facebook: https://www.facebook.com/pastfutur.official
Twitter: https://twitter.com/PastFutur
Telegram: https://t.me/pastfutur_official